Steve Tshwete Residents - pay your electricity and bills online 24/7
Steve Tshwete Municipality in conjunction with Utilities World and Prepaid24.com brings you safe and secure online payments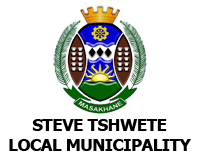 Transacting through Prepaid24.com is as easy as 1-2-3. Take 2 minutes to SIGN UP NOW to create your personal MyPP24Profile
How to SIGN UP
During the sign-up process you will need to:
1 Complete and verify personal and contact details
Contact details : Cell Number, E-mail Address
Municipal account number
You will create secure login details for MyPP24Profile - and be automatically logged in to your secure profile
2 Create your secure profile and setup your preferred payment option
Verify e-mail address through link sent to mail
Select and setup payment method - Bank EFT or SmartFund
Once you have completed the ONCE OFF Sign-up process, you will be ready for STEP 3: TRANSACT
3 To Transact - log in to MyPP24Profile to view current balances and create your basket to checkout
You are ready to transact immediately after completing the sign up process. In future you can simply
Choose Internet Transacting here on the Steve Tshwete Municipality website and select the LOGIN - MyPP24Profile button.
Tip: You will have received a welcoming letter that includes a customised and unique link to your own personal MyPP24Profile*;- use the link and create a shortcut on your desktop (Mobile/PC) for future quick access.

SIGN UP NOW
How to TRANSACT
1 Create your basket
Go to www.stlm.gov.za and select INTERNET TRANSACTING.
Select LOGIN- MyPP24Profile* and login with your cell phone number and password created at sign-up
Select the 'Steve Tshwete' button
Your account/meter number will be displayed
Select to View/Pay Account - all balances on accounts with due dates and settlement required will be displayed
Enter the amount you wish to pay against each of the sub accounts
Submit your transaction to checkout
Please note:
Electricity tokens can only be bought once full payment of arrears has been made
2 Make your payment
Log into your own online banking profile to make an EFT payment to Prepaid24.com
Use the unique EFT reference generated at Checkout for your specific basket (e.g. A08000010011AB)
Make payment for the amount required
You will receive an e-mail & SMS to confirm your transaction/ receive your prepaid electricity token
Please note:
Make same bank to same bank transfers to avoid inter bank delays
FNB Clients: for payment amounts less than R110 - Please allow 30 minutes for your transaction to be processed. FNB APP payments may incur a delay due to security protocol implemented at FNB
There are 2 options for basket payment:
Electronic Funds Transfer - A unique EFT payment reference will be generated with each transaction (e.g. A0800010011AB). Processing of your transaction may take up to 15 minutes
SmartFund - You may select to setup a SmartFund to pay some or all of your items in your basket. Your SmartFund will always be accessible in your secure MyPP24Profile. When using your SmartFund, your transaction will be processed immediately
NOTEDIRECT EFT PAYMENTS
Clients already registered at Prepaid24: if you know what your outstanding amounts are and wish to buy electricity
You may make a simple EFT payment. The payment will be allocated to a prepaid electricity token for your primary meter after verification that all arrears have been paid.
Use Beneficiary Reference: Letter 'E' with your cell number (e.g. E0800010011).
---
Frequently Asked Questions
1 What is the SmartFund?
Think of the SmartFund as an electronic wallet that is kept in your own secure MyPP24Profile. As an alternative to EFT payments, you are able to pay your municipal accounts and recharge all your prepaid data and airtime devices within the shortest possible time – anytime and anywhere.
The SmartFund is a free facility which may be topped up using an EFT payment or a Credit Card transfer.
You can create your SmartFund while completing the sign-up process by selecting "OTHER payment Options". If you have already signed up with Prepaid24 but have not created your SmartFund yet, and wish to do so now - CLICK HERE . Once you have registered for the facility, your SmartFund will be available on your own secure personal profile in MyPP24Profile
2 Do you accept credit card payments?
You may use your credit card to topup your SmartFund facility. A 3% service charge will apply.
3 What is MyPP24Profile?
Your secure profile where your can view your balances and transact as well as where your personal detail and transaction preferences can be managed and more services could be added. Read more